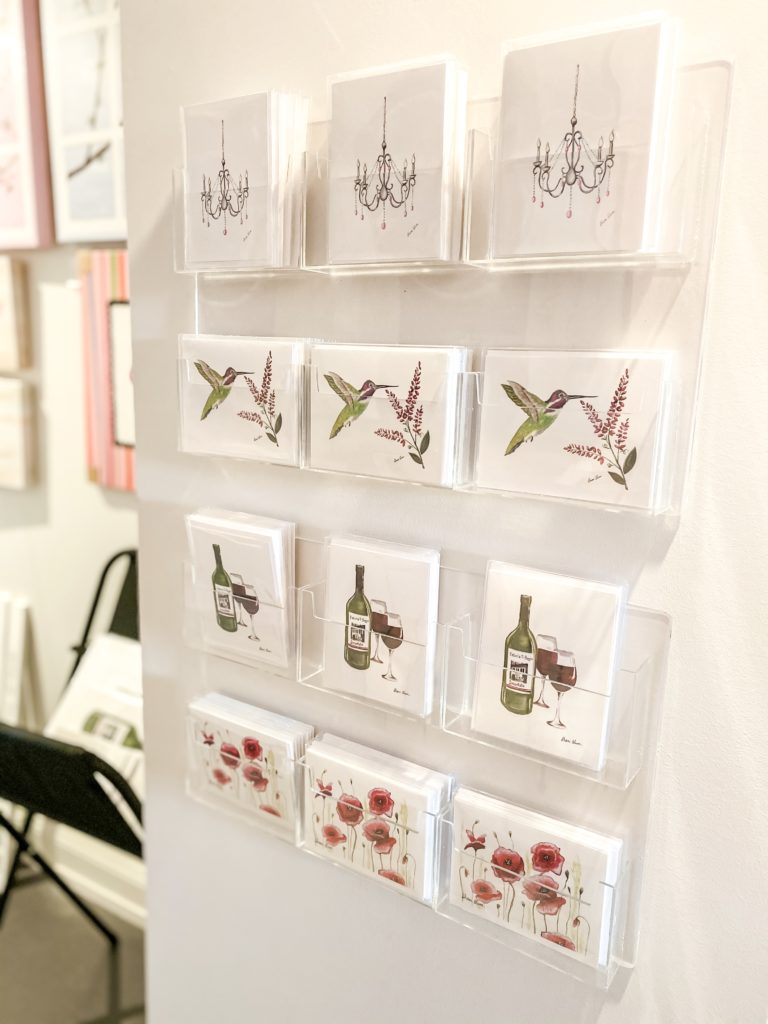 My new art prints and notecards or blank cards are now available for sale on the websites! These prints and greeting cards make a wonderful hostess gift, stocking stuffer for Christmas or teacher gift. If you buy this week, they're sure to arrive to you by the holidays.
As mentioned previously, I do love creating wall art for nurseries and children, but I have been inspired to create a completely new collection of wall art and decor for the entire home. While this is a small collection, I plan to grow it rapidly as the holidays wind down and I have more time to paint.
My newest art print collection consists mostly of watercolor art featuring my spirit animal, the Hummingbird of Hope, my favorite wine from Tuscany in a print called On Italian Time, and a colorful watercolor floral called Dance of the Poppies.
I've also begun a series of acrylic canvases featuring some of my favorite scenes from Tuscany. Those are currently a private collection, however I hope to make some reproductions available in the coming months.
For now, find the prints here: Watercolor Art Prints
and the blank notecards here.