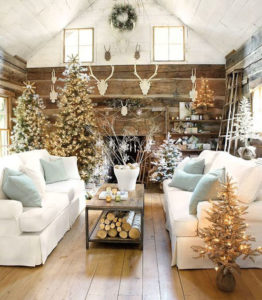 Yes, indeed! I'm already receiving emails and calls for holiday decorating and Christmas design projects. I know it's summertime and most of us don't want to even THINK about snowy winter holidays when we've not had nearly enough fun in the sun.
However, the holidays do tend to sneak up on us, especially family households with active kiddos or busy executives who find themselves recruited to host the office Christmas party last minute.
Whatever your situation, Designer Instinct is ready to help. We're booking already and while I tend to think I can do ANYTHING, I am indeed a one-woman show and will be limiting myself to a handful of Christmas and holiday decorating jobs.
So contact me soon to inquire and get in the calendar. We will decorate your home, work place lobby, business offices and office party locations. We can use live or artificial greenery and can accommodate any style, color scheme or theme.
Merry Christmas, Happy Hanukkah, etc…
Oh…and
Happy Decorating!
Sherri