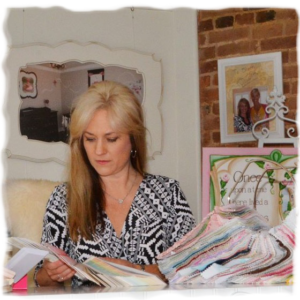 While this is my "first" post for the brand new website, I'm no newbie to the world of interior design. I've been working as an interior designer for a whopping 22 years! (Of course, I was just a "baby" when I got started!) I've had quite an exciting ride over the years and have loved EVERY SINGLE SECOND of my career. I began designing homes in Baltimore, MD in 1996 through my company, Bare Walls Design Co. However a year or two into it, I found that anytime I received a call to design a nursery or child's space, the artist in me would get extremely excited at the prospect of painting murals, creating wall art and being given the opportunity to design a more whimsical and colorful space. I also thoroughly enjoyed being part of the excitement with clients expecting a sweet new baby. The decision to then reinvent myself as solely a nursery designer was not a popular one at the time. Nobody was "just a nursery designer" in the late 90's! It was really unheard of at the time. I ran the idea past several friends and family members and the consensus was "You're crazy." "You'll make no money." "People don't spend money on the kids' rooms, they spend money on the more public, gathering spaces of the home." However as I mulled it over more and more my response became, "I'll expand my territory and go where the work is." "The right clients will pay for my travel expenses to get the best nursery!" "Why wouldn't people invest in a great space for their precious new baby?!" And so I took a huge leap of faith and renamed my company, Jack and Jill Interiors. I launched a website and business TOOK OFF! I was soon contacted by publications who were seeking nursery design or baby safety advice and my company was the only website found back in the day. I received some national press and before too long, I received a celebrity design job or two… or ten! Jack and Jill Interiors soon became a nationally recognized nursery design firm and since then, many have followed my model and are designating themselves as nursery designers as well. I'm honored to have pioneered this field of design and to have inspired others to do the same.
While I was designing nurseries, I was also providing personalized artwork and custom made products for my clients and before I knew it, I was receiving emails and calls from people wanting to purchase my custom products. Soon I opened Sherri Blum Designs, my nursery and kids' wall art company. My products were, and still are offered in hundreds of boutiques internationally.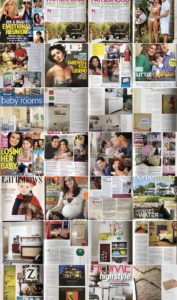 I have really enjoyed creating nearly 100 nurseries over the years to clients across the country, including some very notable celebrities. However I believe we should never cease evolving and challenging ourselves. So while I'll still design nurseries (Jack and Jill Interiors is alive and well), I want to expand my offerings to once again design for the entire home. Therefore I've opened Designer Instinct as a branch of my Jack and Jill Interiors, Inc. entity. Initially the plan was to keep both websites active, however a nasty developer oversight caused my Jack and Jill Interiors website to crash after 18 years. I was of course devastated at first, but decided that I would pick myself up and create a "shout out" to Jack and Jill within the new Designer Instinct website.
So welcome to my new site and Designer Instinct! It's still just me and my trusted contractors, and I'm still happy to indulge in designing your nurseries but also now available to design any room of your home. Please browse the site, enjoy the growing Designer Instinct Portfolio as well as the Jack and Jill Interiors Portfolio and be sure to shop my nursery wall art and decals on the site as well. I'll be adding new art and products to the store over time and intend to offer one of a kind original art as well as prints and giclees of artwork for "grownups". I'm still here…even new and improved! I promise to continue to grow and evolve through this, my newest venture. Please follow this blog and my social media accounts, as I'll be providing tips for design dilemmas, sharing videos of my design projects, and some DIY tutorials as well.
Happy Decorating,