A Harrisburg Homeowner Needed Help With Her Family Room and a Staging Expert Was the Perfect Fit!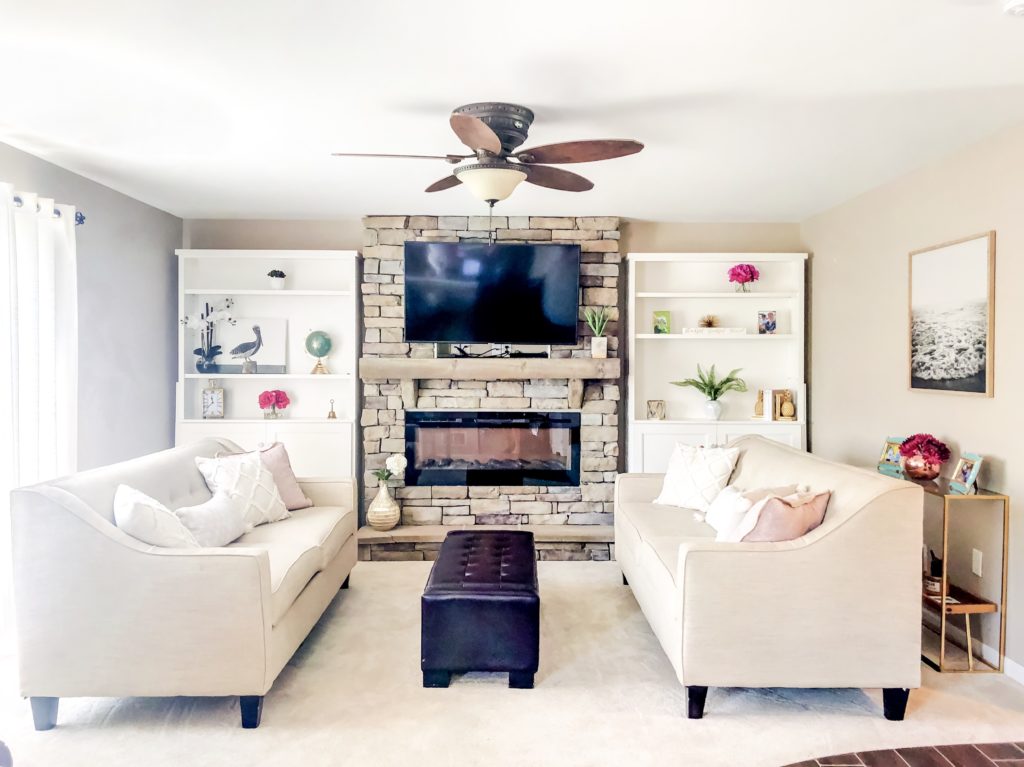 You don't have to be selling your house to use my staging services. A real estate staging expert specializes in utilizing what you already have, while adding a few key furnishings and accessories to make the home feel fresh, welcoming, homey and spacious. Given such expertise, why wouldn't you consider hiring a staging expert to help you in your home even if you're planning to stay for the long term?
Have a Limited Budget? Hire a Staging Expert for One Hour and See the Transformation
If your budget is somewhat limited and you really like some of your key pieces but things just don't feel "right" in your favorite rooms, contact me. I absolutely love coming in, rolling up my sleeves and rearranging your furniture and accessories to best reflect your style and to ensure good flow, function and aesthetic of your space. While I'm helping you decorate your space, I'll educate you on why I'm making the decisions and recommendations I'm making, and I'll leave you with suggestions for additional furnishings and accessories such as lighting, rugs, throw pillows, artwork and more to really make your house feel like your home. And if you need help selecting paint colors for your home, I'm your paint color expert!
A one hour consultation is only $90. Trust me, it's worth triple that amount! See the example below. This client had two matching sofas she had brought from her former home. She contacted me thinking she needed to ditch one sofa and purchase additional seating for the space.
When I entered the home I noticed that both sofas were pushed up against the opposite walls in this family room and were too far away from one another to be conducive to conversation and interaction between family members. The sofas were not centered on one another and it felt as if there were two different areas in this one family room and neither was inviting or conducive to gathering and enjoying time with loved ones.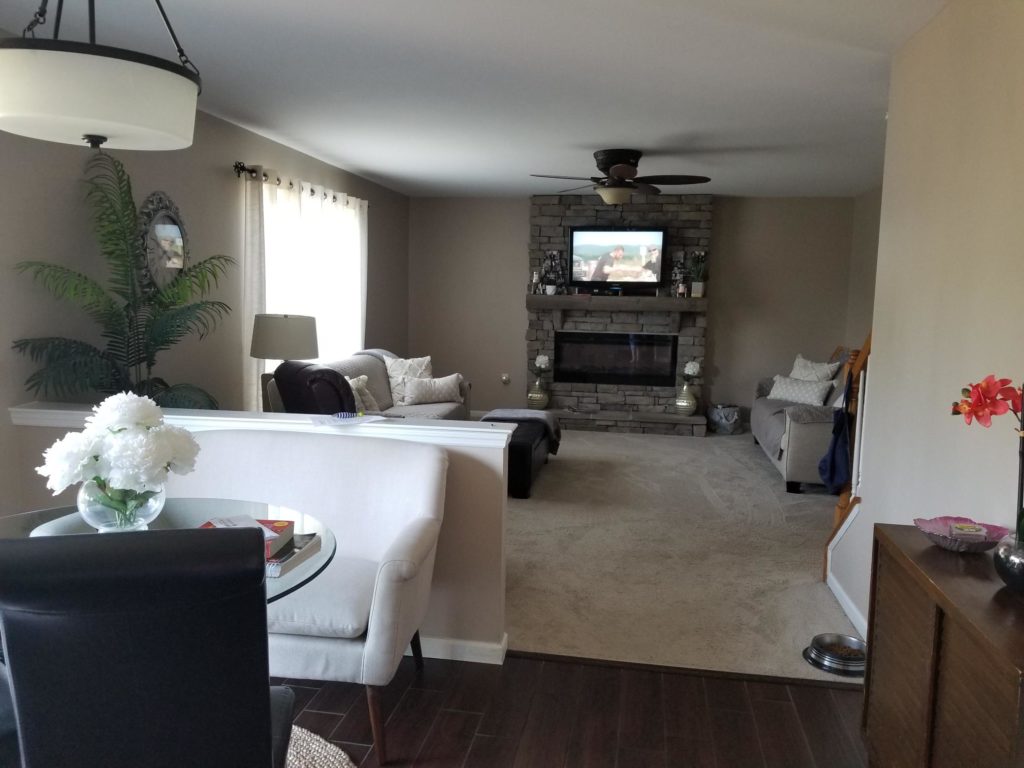 Creating a Conversation Grouping
I advised my client that she didn't need to discard the second sofa, but instead we should bring the two sofas into the room and float them away from their dueling walls. Bringing them together in the center of the room would allow for a good conversation grouping and allow guests and family members to enjoy the fireplace and televisions…the focal point of the room, while also providing a closeness so guests and family members can converse without leaning into the room or shouting across the space. My client absolutely loved this new grouping and couldn't wait for her sons and husband to get home to see the new arrangement!
Add the Finishing Touches
I left her with several suggestions for adding bookcases and storage to either side of the fireplace, new throw pillows, a sofa table, artwork and accessories for the fireplace and tables.
When I returned recently to follow up and take the "after" pictures, I was very pleased with the progress my client had made. See for yourself.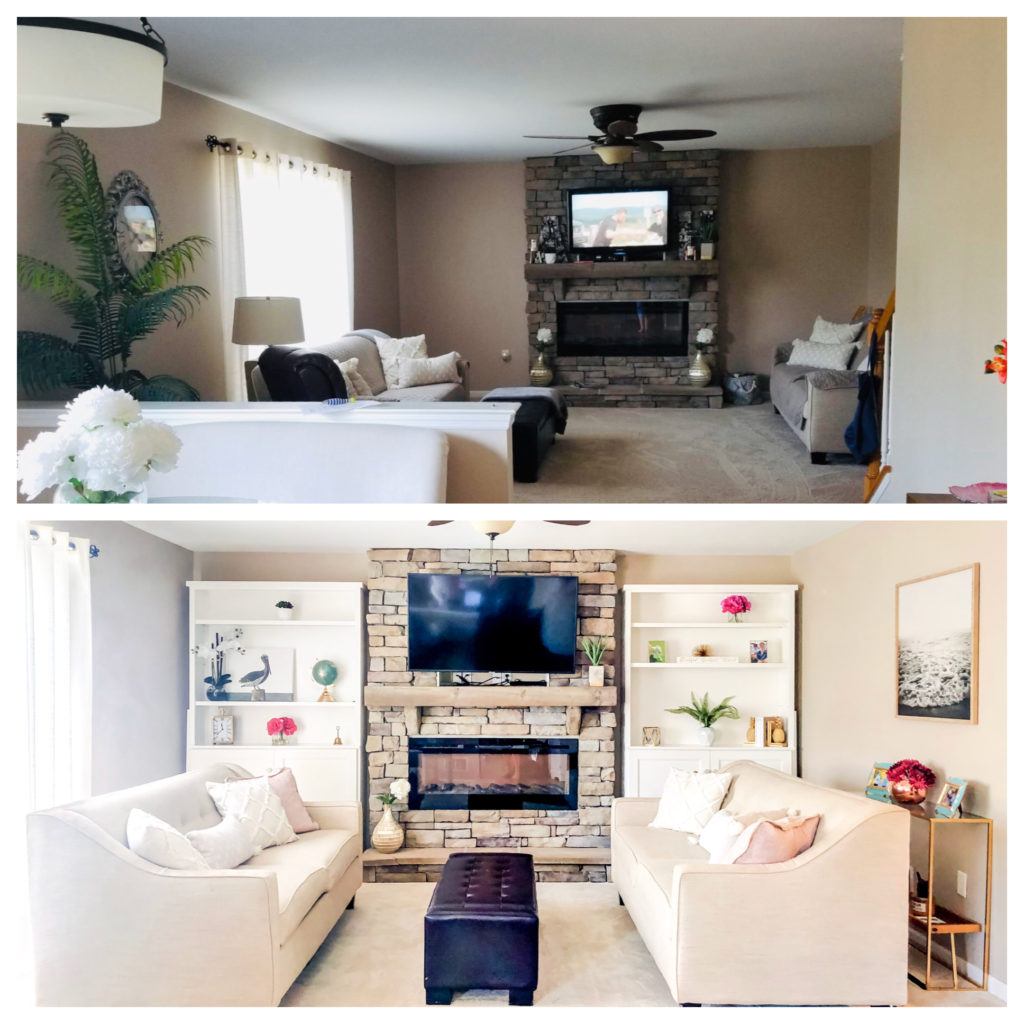 Which room in your home would you like to redo? Comment below and feel free to include some photos. I'd love to help you make that room your favorite room in the house!
Happy Decorating,
Sherri