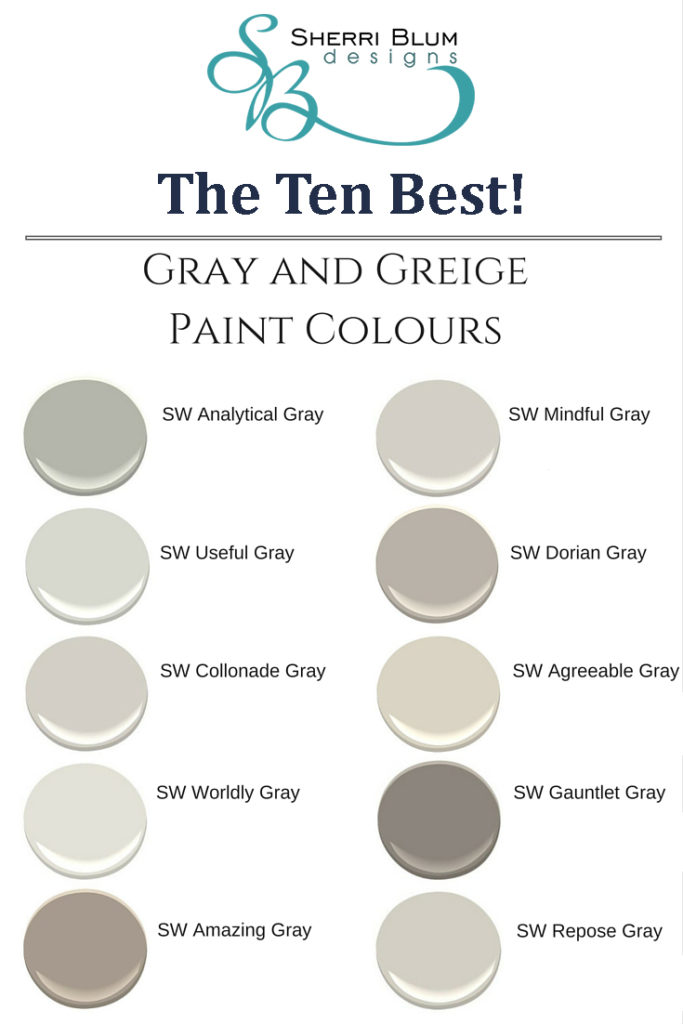 "What are the best gray paint colors?" is a common question asked by clients. Gray, while a classic neutral, comes in a wide variety of cool and warm tones, which can be overwhelming when home owners are trying to select the perfect gray for their homes and existing decor. Gray and greige have been holding strong as the most popular paint colors for homes of all styles for the past decade. With the ever-growing popularity of shows like Fixer Upper with Chip and Joanna Gaines who specialize in farmhouse style, these colors are a classic and will coordinate with any colors you choose to use in your home decor.
If you choose to use one of these classic gray paint colors in your home, you'll want to bring in some color in your furniture and accessories, including colorful area rugs, toss pillows, artwork and window treatments.
Trying to decide which color to paint your walls? Well you're in luck. I'm your Central PA Paint Color Expert with over 25 years of experience selecting wall colors for clients nationwide. Serving Harrisburg, Carlisle, Camp Hill, Mechanicsburg, Hershey, Lancaster, Gettysburg and more, I can help you select paint colors for your entire home in just an hour or two.
Take the guesswork and costly mistakes out of the equation. Contact us today for your color selection consultation.
Happy Decorating,
Sherri