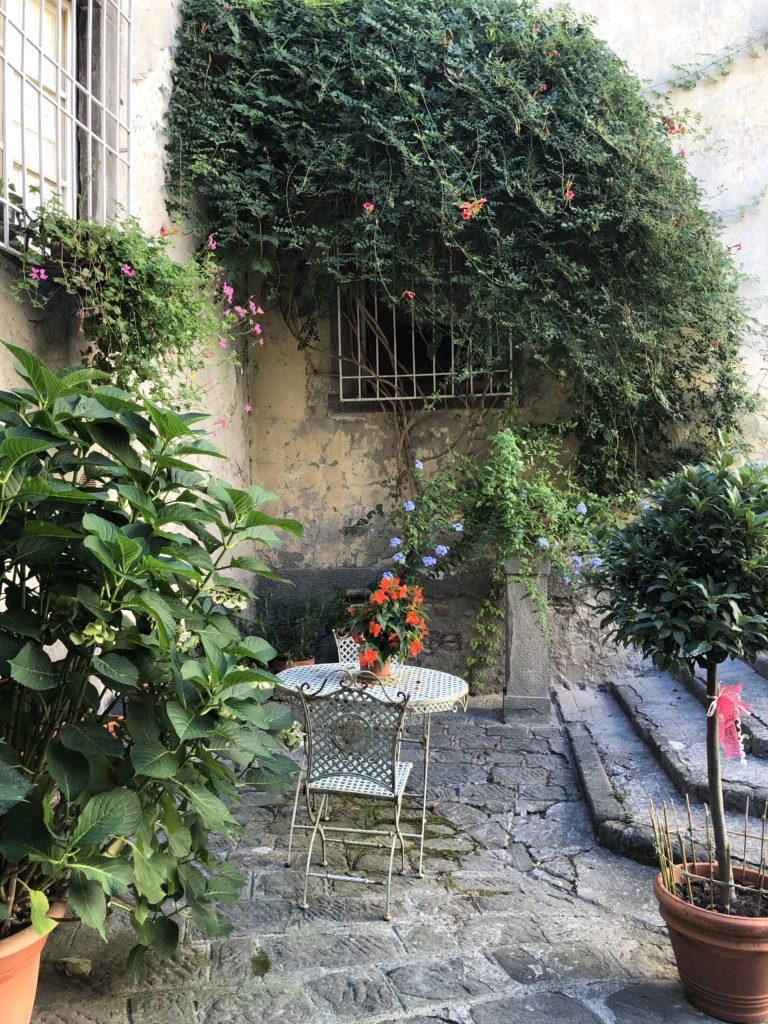 If you've followed my blog for any length of time, you'll know that I'm obsessed with a quaint little medieval town in Tuscany Italy called Barga. It's difficult to put into words how magical this place really is and as an American artist in Tuscany, I am inspired beyond words. From the second you approach the gate to this little town that is practically frozen in time, to the moment you leave, you're in awe of the breathtaking architecture, landscape, the amazing food, and the charm of the people who call this place home.
I first fell in love with Barga, Italy during an artists' retreat last September. I signed up for the retreat not really knowing much about this little city but realizing that I needed a break from the stressors of life back home. A fellow creative invited me to join her and I blindly agreed to follow. The rest is history. I've found my #happyplace and will do anything and everything to return year after year.
When offered the opportunity to return to Barga this year at the end of a different artistic retreat to the French Riviera, I jumped on it. While I was excited to experience France and swim in the Mediterranean Sea, my heart was ultimately yearning to return to Barga at the end of the week.
Once again, as I approached the gate, I found myself in awe and in tears. I feel whole here. I feel I am my truest self and am free to express my childlike awe and curiosity. I feel inspired as an artist and I feel linked to thousands of years of history. The pace of everyday life is slower, the people are real and kind and the landscape and architecture unmatched. As you speak with and get to know the locals, you find a common thread in many of their stories. While some were born and raised in Barga, many came- as I did- on a vacation and never left. I can assure you, I will one day own a little place of my own in this sweet town. It's truly the most inspirational place for me to dream, create, paint and live.
Please browse the collection of photos I've inserted below. I plan to create a series of paintings from my time in Tuscany and would love you opinion. Which is your favorite photo and why? Also, please share your experiences in Tuscany. And if you've not gone, be sure to ask me how you too might go on a similar artist's retreat in Tuscany next year.
Ciao!
Sherri